★Seeking support from foreigners!
Help us in making a world free of nuclear power. You can also help in the following ways:
1. "Like" us on facebook
http://www.facebook.com/MCANglobal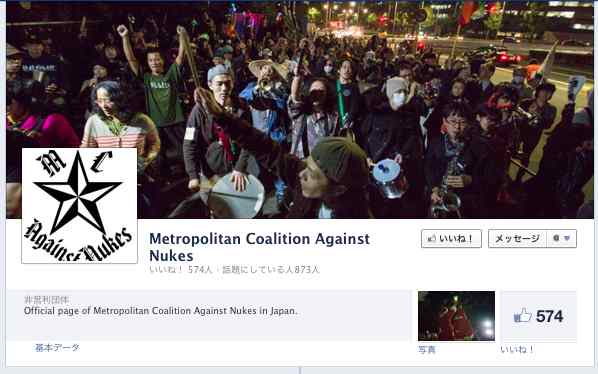 2. Tweet the following message
Join us in Japan's largest anti-nuke demos each Friday. See what the protests look like here: http://coalitionagainstnukes.jp/en
3. Become a supporter
Increasing the number of overseas supporters strengthens our cause. Send in the following details to .
– Name
– Occupation
– Name of affiliated organization (if applicable)
– Country, city
– Message
– Photo (if possible)
4. Donate
We are currently creating a system to enable donations from overseas. Your kind donation will go towards running the protests that enable the people to have their voice heard, purchasing necessary materials, and cost of printing/distributing flyers.